Shopping Cart
Your Cart is Empty
There was an error with PayPal
Click here to try again
Thank you for your business!
You should be receiving an order confirmation from Paypal shortly.
Exit Shopping Cart
Yoga 4 Everybody in Arnhem

Yoga for everybody and every body
Hatha yoga
Kinderyoga
Yoga in het park
Fast pilates
Holistische reiki
Luisterkind

| | |
| --- | --- |
| Posted on April 25, 2016 at 8:00 PM | |
Het achtvoudige pad van Patanjali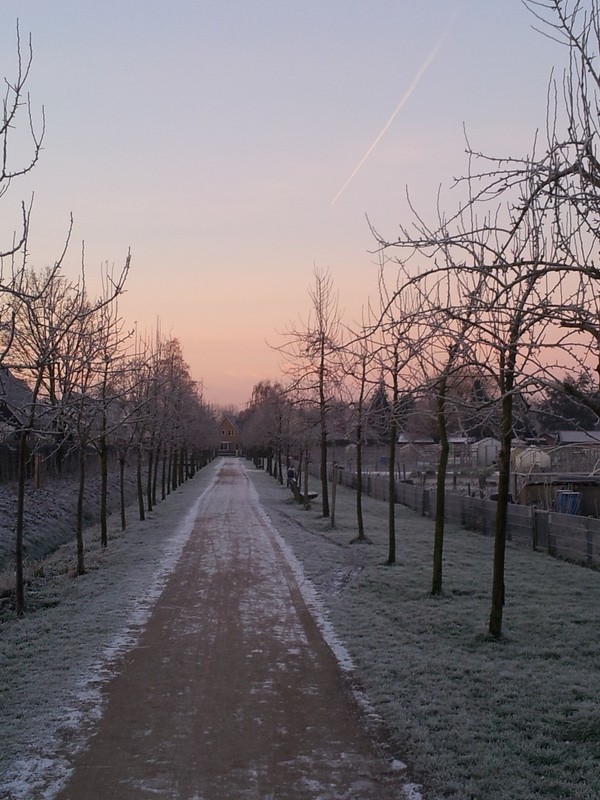 Voor mij bestaat yoga uit het achtvoudige pad van Patanjali. Dit levenspad bewandel je door deze acht onderdelen te onderzoeken. Patanjali was een filosoof en geleerde uit India die waarschijnlijk in de tweede eeuw voor Christus leefde. Zijn yogafilosofie begint met de yama's en de niyama's. Dit zijn onthoudingen en voorschriften. De onthoudingen (yama's) beschrijven vijf universele morele principes; geweldloosheid, niet stelen, niet liegen, kuisheid en niet verzamelen. De voorschriften (niyama's) zijn reinheid, tevredenheid, discipline, zelfkennis en overgave aan het goddelijke. De bedoeling is dat deze je leren vrij en licht te zijn. Uiteindelijk bevrijdt het volgen van dit pad je van het ego en zul je verlichting bereiken.
Yoga is dus niet alleen het doen van houdingen. Dat is slechts een onderdeel ervan, net als meditatie en ademhalingsoefeningen. Vooral de yama's en niyama's vind ik interessant om te onderzoeken in het dagelijks leven.
Het achtvoudige pad van Patanjali:
1. Onthoudingen - Yama

– ahimsa: geweldloosheid
– satya: waarachtigheid
– asteya: niet stelen
– brahmacarya: kuisheid
– aparigraha: onbegerigheid
2. Voorschriften - Niyama

– sauca: reinheid
– samtosa:tevredenheid
– tapas: vurige inzet
– svadyaya: zelfonderzoek
– isvara-pranidhana: overgave aan het goddelijke
3.Yogahoudingen - Asana
Asana betekent 'stabiele houding'. Als je op de juiste manier in een houding zit kun je er makkelijk in verblijven, zonder jezelf geweld aan te doen.
4. Beheersing van de adem - Pranayama
Prana is 'adem' of 'levenskracht'. Pranayama betekent invloed uitoefenen op onze prana. We kunnen deze verlengen door bepaalde oefeningen te doen. Dit zijn verschillende ademhalingsoefeningen.
5. Zelfinkeer - Pratyahara

Pratyahara is het naar binnenkeren met je aandacht en alles wat de zintuigen waarnemen te laten voor wat het is. Hiermee oefen je het "stilleggen van de wervelingen van onze geest," zoals Patanjali zegt.
6. Concentratie - Dharana
Voor we naar binnen keren door middel van meditatie moeten we eerst leren onze geest scherp te maken. Dit doen we door concentratie-oefeningen.
7. Meditatie - Dhyana

De twee voorgaande punten (zelfinkeer en concentratie) bereiden ons voor op meditatie. Waar we bij de vorige punten dit nog bewust oefenen kunnen we bij meditatie enkel de voorwaarden creeëren om tot meditatie te komen. Net als in slaap vallen kun je niet zelf bepalen wanneer je begint met mediteren. Je valt er als het ware in.
Alles in het leven is veranderlijk en gaat voorbij, maar de echte waarheid is er altijd en die is altijd hetzelfde. Met meditatie leren we de waarheid te zien zoals deze werkelijk is. Dit zuivert de ziel.
8. Eenheid of verlichting - Samadhi

Het beoefenen van yoga leidt uiteindelijk tot samadhi. Misschien gebeurt dit pas aan het eind van dit leven, maar de kans is ook groot dat we zover niet komen in dit leven.
Iemand die dit punt bereikt heeft zich losgemaakt van het aardse leven en is uitgeleerd hier op aarde. Hij is eengeworden met de werkelijkheid en heeft zijn gehechtheid aan aardse zaken of afkeer hiervan afgeleerd.
Samadhi is niet een doel dat je moet bereiken, het gaat ook om de weg ernaartoe en daar bevinden we ons allemaal ergens op.
Categories: Patanjali, asana, meditatie
/