Shopping Cart
Your Cart is Empty
There was an error with PayPal
Click here to try again
Thank you for your business!
You should be receiving an order confirmation from Paypal shortly.
Exit Shopping Cart
Yoga 4 Everybody in Arnhem

Yoga for everybody and every body
Hatha yoga
Kinderyoga
Yoga in het park
Fast pilates
Holistische reiki
Luisterkind

| | |
| --- | --- |
| Posted on March 2, 2020 at 5:40 AM | |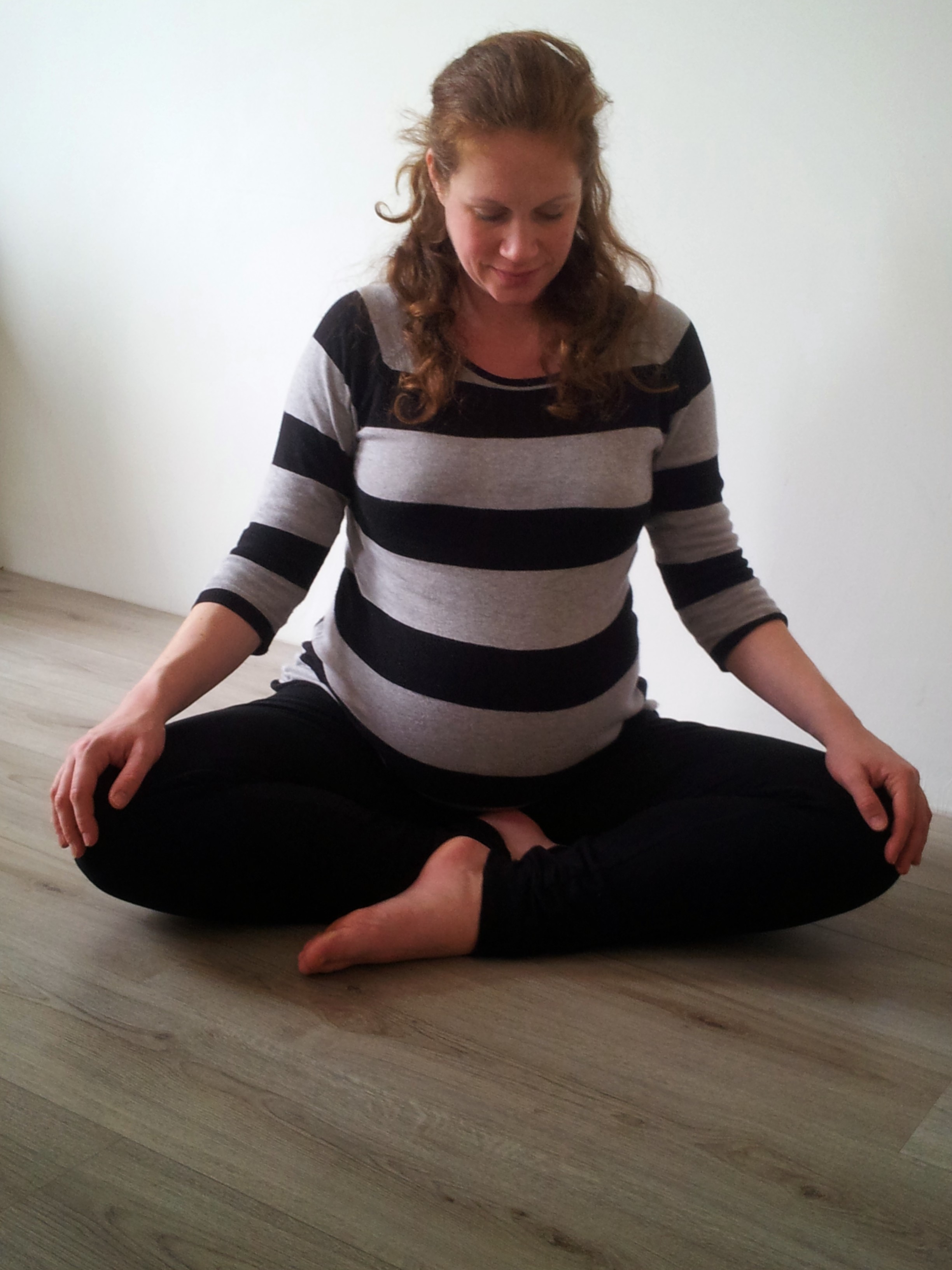 Vijf jaar geleden viel 2 maart ook op een maandag. Die dag was ik uitgerekend van mijn eerste kind, maar ze bleef nog even zitten. Dus ging ik die avond weer naar zwangerschapsyoga. Dat was fijn om te doen. Ook hoogzwanger kon ik nog bijna alle oefeningen meedoen.
Aandacht voor jou en je baby
In de lessen deden we oefeningen om het lichaam soepel en sterk te houden, veel ademhalingsoefeningen en een lange meditatie of visualisatie aan het eind. Vooral de ademhalingsoefeningen waren een voorbereiding op de bevalling. We oefenden hoe we weeën op konden vangen, maar ook hoe je een perswee tegen kunt houden als dat moet of hoe je kunt persen als je juist geen persweeën hebt.
Zwangerschapsyoga is een goede voorbereiding op je bevalling, maar ik deed het vooral omdat het fijn is tijdens de zwangerschap. Het is een moment waarop je bewust met je zwangerschap en baby bezig bent. Je bent met je lichaam bezig, maar ook met je geest en het geeft ontspanning. Ook het contact met andere zwangeren is fijn. Uit de groep van toen heb ik een bijzonder groepje overgehouden waar ik nog steeds mee omga.
Ademtechnieken voor de bevalling
Tijdens mijn eerste bevalling paste ik de ademtechniek toe die we iedere les uitgebreid oefenden. We noemden hem ook wel de schoonmoeder-ademhaling (link). Omdat onze docent zei dat je hem ook in lastige situaties kon gebruiken, "zoals bij de tandarts, of bij een vervelende schoonmoeder". Ik heb hem gelukkig alleen bij de tandarts nodig en dat kan dan weer lastig zijn als je met je mond wijd open ligt. Maar ook tijdens mijn bevalling vond ik het lastig te doen. De weeën waren heel scherp en als ik ontspande voelden ze nog scherper. Ik kon beter al mijn spieren aanspannen en tussen de weeën door deze ontspannende adem toepassen.
Anders dus dan we in de les leerden. Net als bijna iedere bevalling. Je kunt je nog zo goed voorbereiden, je zult altijd zien dat het anders gaat. Juist daarom was ik blij met de ademtechnieken. Toen na die scherpe weeën de persweeën uitbleven was ik blij dat ik met zwangerschapsyoga geleerd had hoe je moet persen. De verloskundige gaf dezelfde techniek aan.
Verwend door de docent
Bij mijn docent werden wij wel heel erg verwend. Aan het einde was er thee met zelfgebakken cake. En een van ons kreeg een voetmassage. Na de geboorte van mijn tweede dochter heb ik zelf een tijdje zwangerschapsyoga gegeven. Ik gaf geen voetmassages en had ook geen cake, maar het was fijn om de ervaring die ik zelf met zwangerschapsyoga had door te geven. Ik raad zwangerschapsyoga aan omdat het fijn is om te doen. Gewoon omdat het een rustige en zachte manier is om voor jezelf te zorgen. Niet zozeer als voorbereiding op je bevalling, als is het dat zeker wel.
Ik volgde zwangerschapsyoga bij Willie van Diek en zou die lessen nog een keer te kunnen volgen nog wel 10 keer zwanger willen zijn. Maar dat gaat niet gebeuren. Gelukkig geeft ze ook gewone yoga.

Categories: ontspanning, adem, bewustzijn
/